Benjamin Taylor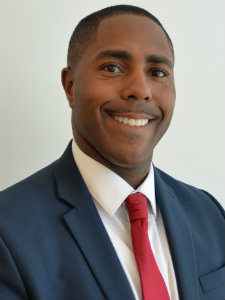 Attorney Benjamin Taylor's dynamic legal practice focuses on personal injury, family law, and criminal defense, including death penalty cases. His views on legal matters have been sought by national media including the Today Show, NBC, Fox News, O'Rielly Factor, CNN, HLN, MSNBC, ABC, NPR the New York Times and LA Times. He is a frequent guest analyst on Phoenix area TV news and talk radio. He has represented celebrities, athletes, and other newsworthy clients.
An Arizona native, Taylor earned his Juris Doctor from the top tier ranked University of Arizona James E. Rogers College of Law and a Bachelor of Science in Finance from the Barrett Honor's College at Arizona State University. He has worked for the Pima County Attorney's Office, the Maricopa County Public Defender's Office, and the Arizona State Legislature. Mr. Taylor was a Statewide Officer for The State Bar of Arizona Criminal Justice Section Executive Council, and was selected for the State Bar Leadership Institute. He is actively involved in the Maricopa County Bar Association.
Mr. Taylor volunteers with the Maricopa County Branch of NAACP legal redress committee and mentors through various organizations. He has participated in the Arizona State Bar Pipeline Program and The Arizona State Bar Law Camp which informs elementary and high school students of their legal rights. Annually, he looks forward to providing free legal advice to veterans at the Arizona Veteran's Stand-down. He was recognized as an Unsung Hero at the Legislative Leadership Conference and one of the state's top 35 entrepreneurs under 35 by the Arizona Republic. Mr. Taylor was a 40 Under 40 National Bar Association award recipient and a 40 under 40 Phoenix Business Journal award recipient.
Dominic Gomez
Dominic Gomez graduated from Boston College Law School with his Juris Doctor (JD) in 2005.
Immediately after law school, Mr. Gomez clerked for one year with the Honorable Patricia K. Norris of the Arizona Court of Appeals, Division One.
After clerking, Mr. Gomez worked for multiple law firms in Phoenix, Arizona, practicing in governmental liability defense, document review, insurance defense, insurance subrogation, and commercial litigation.
Then, Mr. Gomez went to the Salt River Pima-Maricopa Indian Community Legal Services Office and worked there for over five years.  There, he represented enrolled tribal members in state, federal, and tribal courts and administratively in almost all kinds of legal matters, including personal injury law, family law, and Indian Law.  At Salt River Pima-Maricopa Indian Community, Mr. Gomez was nominated for Employee of the Year.
Mr. Gomez was selected as a member of the State of Arizona Bar Leadership Institute, Class of 2014-2015.
Mr. Gomez currently serves on the State Bar of Arizona Civil Jury Instructions Committee.